Congratulations to the following members of the Chemistry Department for being awarded a 2013 Faculty of Science Achievement Award late last week. 
Faculty Member: Dr. Tamara Kunz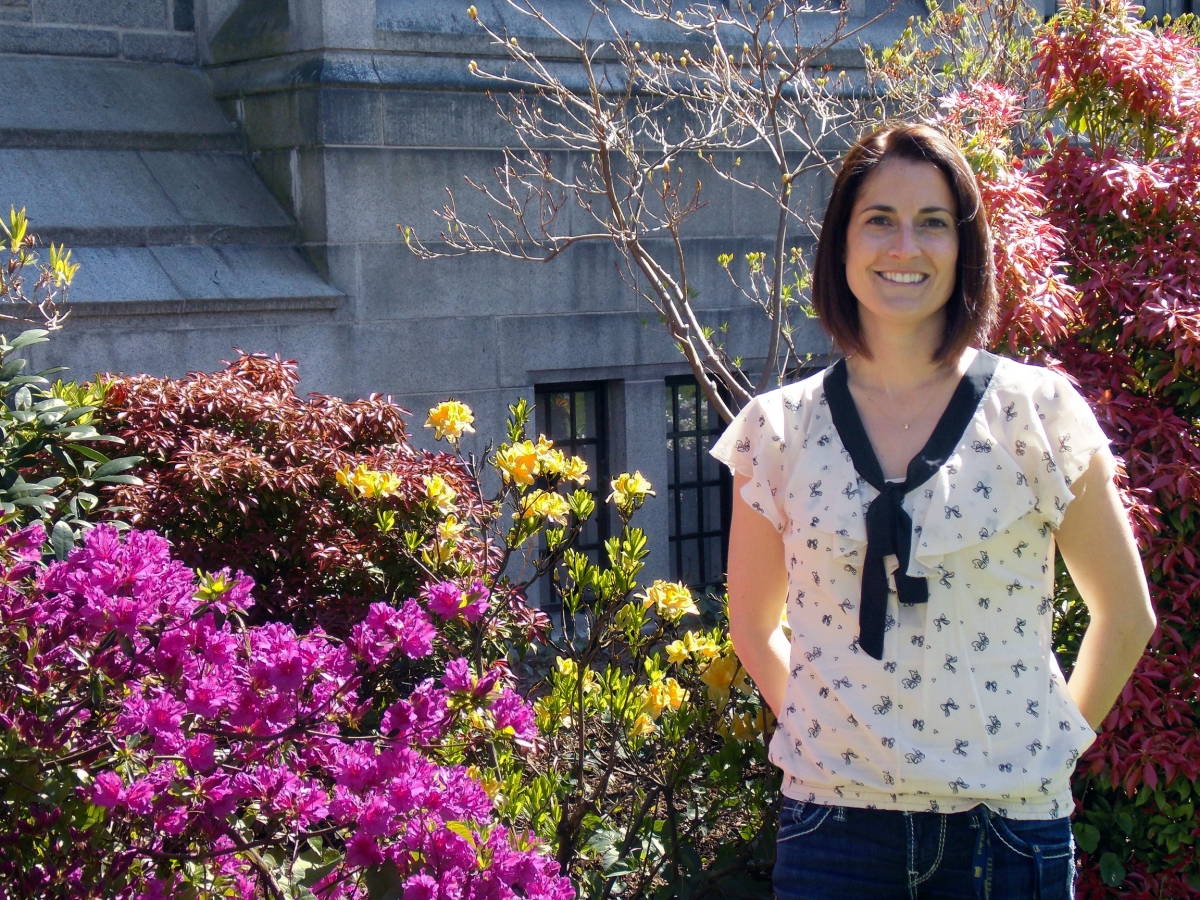 "for exceptional dedication to undergraduate student learning and community outreach and education"
Dr. Tamara, as she is known to the Chemistry 121/123 cohort, is a first year Chemistry Instructor and the UBC Chemistry Demonstrator. Her dedication to the education of undergraduate students can be noted by the lively demonstrations she performs in class, as well as how she draws these students out of the classroom to volunteer at the Department's many community outreach events. In this way, she is one of the main driving forces in establishing a sense of belonging for undergraduate science students in the Chemistry Department Community. "I've been in love with chemistry since I witnessed my first colour-change reaction. I know this makes me a science nerd but chemistry is exciting and I want to show the world just how amazing it is! Enthusiasm is contagious," explains Tamara, who fully embodies this fervor for education in her lectures.  
Graduate Student: Susan Vickers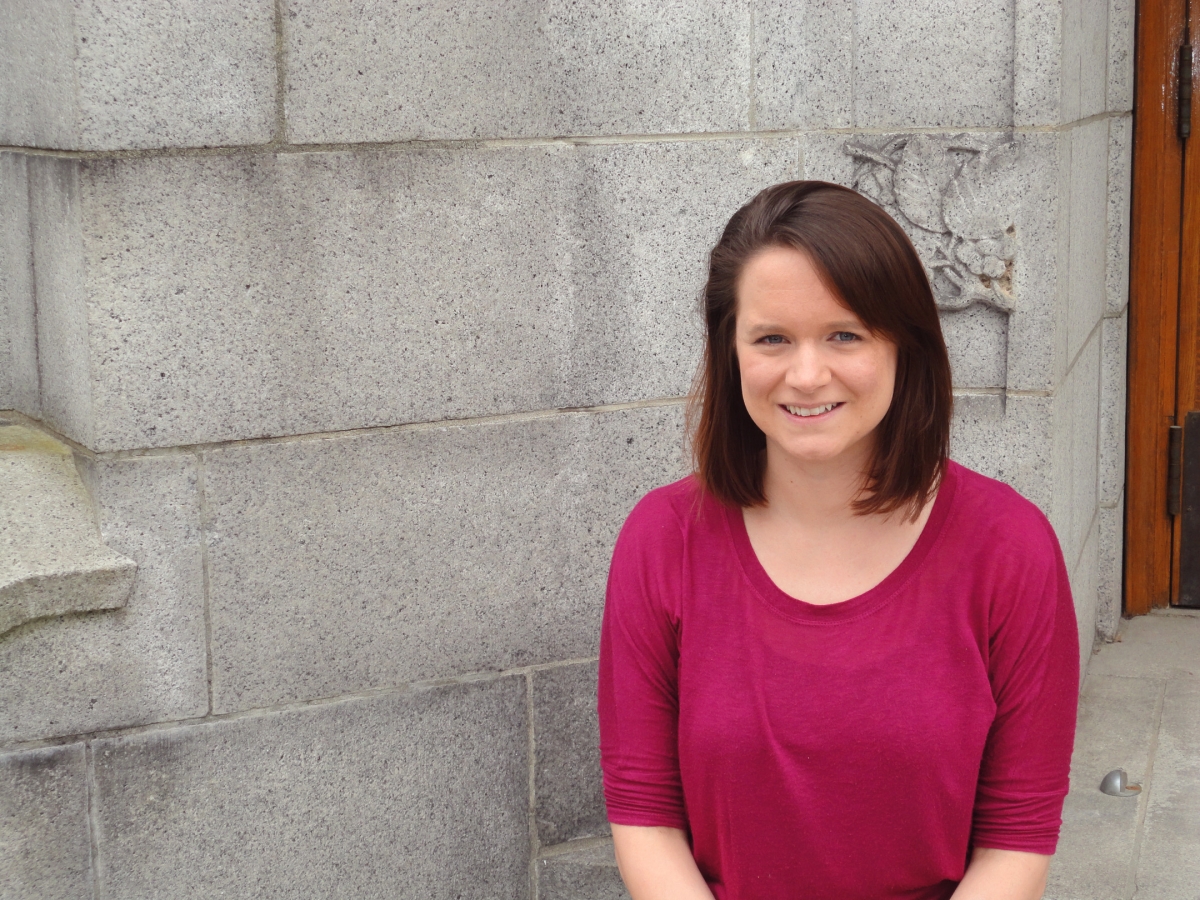 "in recognition of her impressive outreach initiatives for the Department of Chemistry and Faculty of Science"
Susan is a 4th year PhD candidate in the MacLachlan Group. During her time at UBC, Susan has developed and implemented a chemistry outreach program that bring UBC Chemistry out of the University, to Science World. After designing this program in 2011 for the International Year of Science, Susan and UBC Chemistry were asked to become a permanent monthly feature at Science World. This meant expanding to include  a 25 minute stage show - making the UBC Chemistry Department the first and only external group that regularly does science demonstrations and a Centre Stage show at Science World. This is not to mention her work within the Chemistry Department, and her work with Science World's Future Science Leaders. According to Susan "Science outreach is a growing field with so many new and exciting projects to get involved with. I enjoy sharing my passion for science in ways that are fun, everyone should be able to appreciate science."
The FOS Achievement Awards annually recognize staff, students and faculty whose contributions in areas such as service, administration, leadership and outreach have had a significant positive impact on achieving the goals of the Faculty of Science.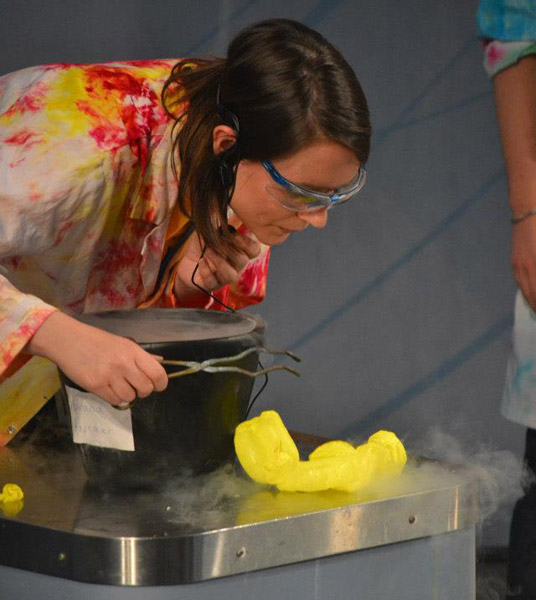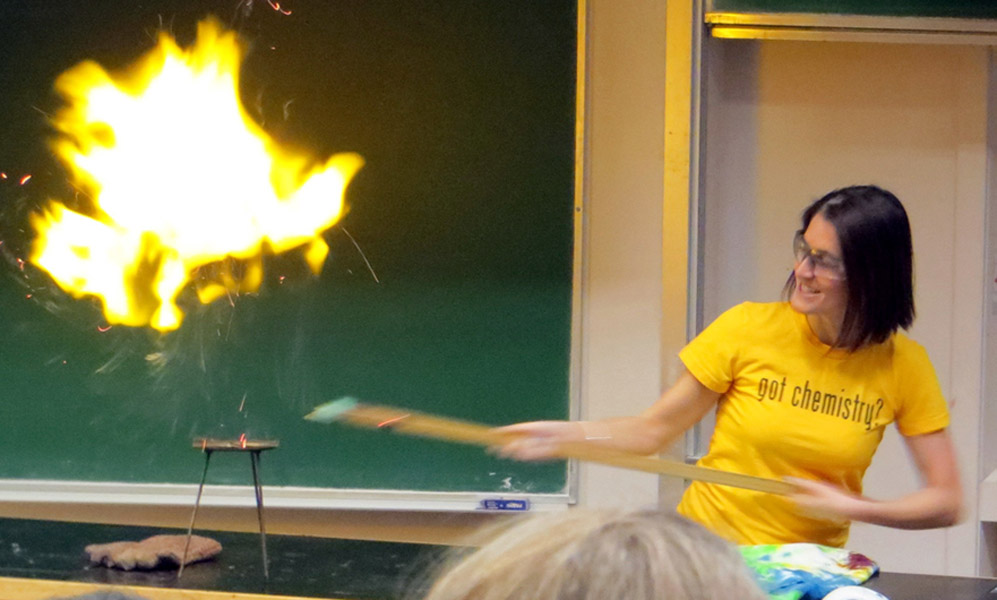 Both Tamara and Susan are active members of the UBC Chemistry Outreach Committee and are dedicated to chemistry education both in and outside of UBC. If you would like to know about Tamara and Susan's involvement in Chemistry Outreach you may contact them at tkunz@chem.ubc.ca and svickers@chem.ubc.ca, respectively. For general inquires about the UBC Chemistry Outreach Program, including how to get involved as a volunteer and for information about upcoming events, please email chemoutreach@chem.ubc.ca or visit events.