Where Can I Work with a Chemistry Degree?
Chemistry is a creative and imaginative science with many opportunities to make new discoveries, develop new molecules and materials, and increase our understanding of important processes. The foundational knowledge and skills obtained with a chemistry degree give a solid foundation upon which to pursue a career directly related to this area. However, the deductive and deconstructionist thought process involved in solving chemical problems can often be used to address a wide range of issues. This means a chemistry degree can be useful in non-traditional fields, and you may be surprised at the number of different ways chemistry combines with other disciplines. Below we give a broad view of the role of chemistry in the world, and provide examples of the range of possible career paths available both within traditional and non-traditional fields. Our UBC Chemistry graduates have been extremely successful, and routinely enter careers in the following fields:
Medicine
Despite what you might think, you don't need a biology or biochemistry degree to get into medical school.
A BSc degree in chemistry is an ideal pre-medicine degree because it provides a broad scientific background and a solid foundation for medical school
Law
Intellectual property law is a unique field of law relating to inventions, designs and discoveries. Because of their knowledge and training, lawyers with scientific backgrounds are in demand for this field. Some companies and law firms even pay chemistry graduates to attend law school.
Dentistry
From composite resins used to fill cavities to fluoride rinses, dentists apply their knowledge of chemistry daily. A BSc degree in chemistry can provide background knowledge necessary for dentistry, and satisfies the minimum credit requirement for entry into dental school.
Industry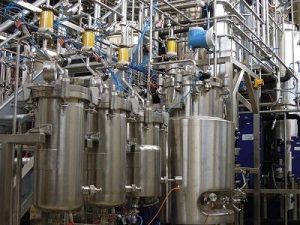 Many industries and organizations need chemists: chemicals, oil, paint, pharmaceuticals, food additives, analysis companies, agrichemical, mining, energy, battery, defense, breweries, health agencies, and other companies. The team training that students learn through a chemistry program help them to thrive in companies and government organizations.
A diverse range of enjoyable and employable career options exist for chemists. Below is a coarse grouping of companies and organizations, both national and international, that have hired our graduates within the industrial and government sectors.
Alternative Energy and High Tech
AFCC, Applied Materials, Ballard, BC Research, Diachem Industries, E-one Moli Energy, FPInnovations, Fusion Technologies, General Electric, GE India Technology Center, Kelsan Technologies Corp., LB Foster Rail Technologies, LivaNova, Mercedes Benz Fuel Cell, Methanex Corp., Nanogea, Nexeon Ltd., NuMat Technologies, Saltworks Technologies, SICPA Geneva, SKC America Inc., Switch Materials, Xerox Research Centre of Canada (XRCC)
Pharmaceuticals and Drug Delivery
Ace Pharmaceuticals, Acuitas Therapeutics, Alectos Therapeutics, Allied Biosciences, Alphora Research, AM Biotechnologies, Angiotech Pharmaceuticals Inc., Applied Biological Materials Inc., Aquinox Pharmaceuticals, Arbutus Biopharma, ARC Medical Devices Inc., AVID Radiopharmaceuticals, Baxter Healthcare, Bayer, BC Cancer Agency, BC Children's Hospital Laboratories, Biolin Scientific, Biopep Solutions, Bright Future Pharmaceuticals, Celator Pharmaceuticals Corp., Centre for Drug R&D (CDRD), Dupont Industrial Biosciences, Euroscreen SA, Genelabs Technologies, Genentech, Gilead Sciences, Gladstone Institutes, GlaxoSmithKline, Inception Biosciences, Induce Biologics Inc., Intellisyn R&D, KAM Biotechnology Ltd., Light Sciences Oncology Inc., Lipont Pharmaceutical, Merck, Nektar Pharmaceuticals, New England Biolabs, Northern Lipids, Inc., Novartis, Novo Nordisk, Novozymes, Pfizer, Phyton Biotech, Piramal Imaging, Polytherics, Sanofi Aventis, Schering AG, Signalchem Lifesciences Corporation, Stemcell Technologies, St. Paul's Hospital, Tait Laboratories, TargeGen Inc., Tekmira Pharmaceuticals, Theravance Biopharma, Transferra Nanosciences Inc., Vector Laboratories, Vertex Pharmaceuticals, Vifor Pharma, Viva Pharmaceutical, Xenon Pharma, Zymeworks
Chemical Companies
Akzo Nobel, Alfa Chemicals, BASF, Bayer Crop Science, BP Research, Canexus, CU Chemie Uetikon, Dow Chemical, DuPont, Elanco UK, Gilead Sciences, HB Fuller, ICI, INEOS NOVA International SA, Nova Chemicals, Solvay Inc., Univar, Univation Technologies, Wacker Chemie
Environmental and Analytical Services
Axine Water Technologies, Beijing Grant Pure Water, Berkeley Centre for Green Chemistry, BioTeq Environmental, Caro Analytical Services, Maxxam Analytics, Potsdam Institute for Climate Impact Research, SCIEX, SNC Lavalin Environment
Government Research & Policy
Alberta Ministry of Environment and Sustainable Resources, BC Ministry of Environment, British Embassy, Environment Canada, Environment and Climate Change Canada, Health Canada, MITACS, NRC Lab., RCMP (Forensics)
Resource Extraction and Processing
Cameco Corp., Chevron Canada Ltd., Cominco Ltd., Exxon Mobil, Schlumberger, Sunoco Co.
Financial Services, Consulting, Engineering, Software, and Others
Apple Inc., Aqua America, Brookhaven National Laboratory, Canada Customs and Revenue Agency, Continental Tire, CSA International, Fusion Security, Golder Associates Ltd., Intel, International Paper, Klohn Crippen Berger Ltd., Kreuger Products, Labatt's Brewery, McKinsey & Company, Phillips, RWDI Air Inc., SAP software company, Saskatoon Power Corp., Scotia bank, SGS, Southland Leather Co., TRIUMF, Turbomeca, VWR Canada
Chemistry students in the Co-operative Education (Co-op) program may have the opportunity for paid work experience at many of these companies.
Business School
The field of chemistry thrives on the invention of new chemicals, materials, and processes. New discoveries lead to breakthroughs that form the basis of new industries. Many chemists are born entrepreneurs and inventors, while others develop these skills through their BSc degree. Why not combine your chemistry degree with an MBA?
Teaching
Some of our graduates now teach in elementary and high schools. Chemists are in demand as their broad skill set means that they can teach most science and math courses. A degree in chemistry can help open the door to teaching opportunities in both public and private schools.
Science Writing and Outreach
Our chemistry program prepares students well to communicate science through presentations and other media. Our graduates are employed by CBC, Chemical & Engineering News, Science World, in science outreach positions at universities, and at other organizations across the globe. During a chemistry program, students learn a bit of math, physics, biology, and biochemistry that enables them to communicate with the public on a wide variety of topics. A degree in chemistry can open the door to various outreach and media opportunities.
Graduate School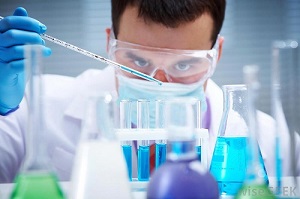 MSc and PhD degrees open the door to the career paths above, plus professorships and teaching at colleges. Many companies hire MSc and PhD graduates, especially to take on leadership and supervisory roles within their organization. These degrees open new opportunities for career advancement in industry, and also help graduates obtain jobs in other fields, such as medical technicians and government labs. A BSc degree in chemistry is a great way to get into graduate school.
Becoming a Chemist
Chemistry offers an exciting assortment of intellectual adventures and opportunities! Professional chemists work in industry, government labs, clinical laboratories, colleges, universities, schools, and other workplaces.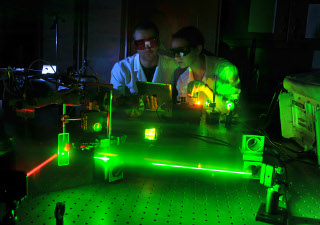 Although chemistry can be divided into a number of branches (organic, analytical, physical, inorganic, etc.) chemistry undergraduates at UBC are not required to specialize. Our program not only teaches you the core chemistry you will need, but it also emphasizes communication skills through writing and presentations. Additional optional courses in economics, languages, computer science, and other fields can strengthen your knowledge and give you an edge in the job market.
We offer many different programs to meet your interests and needs. To learn more about majors vs. honours, co-op, combined programs, and specializations, see Programs.
After receiving a bachelor's degree, some students begin graduate work and may obtain a master's degree in 1-2 years or a doctoral degree in 4-5 years. These graduate degrees provide advanced training and independent research on the frontiers of science.
Join us!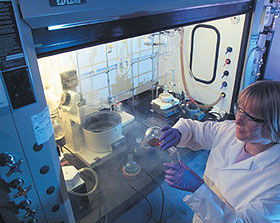 Chemistry is often referred to as "the central science" because of its intimate connections with biology, physics, and math. It is also the cornerstone of understanding in biochemistry, environmental science, earth science, and other fields. After all, everything around us is made of chemicals! Explore the universe, start a company, become a doctor or pharmacist, teach the next generation of scientists, play with cutting-edge laser spectrometers, discover new elements and more with a chemistry degree. The skills you learn in chemistry are transferrable to just about anything – even becoming the Chancellor of Germany or the Pope.
In-Depth Career Information
UBC Career Services subscribes to a very useful resource at Career Cruising (careercruising.com) that allows students to navigate through different careers. It provides the types of degrees and educational level necessary for various careers, as well as salary expectations and job descriptions. Access to this extensive resource requires a username and password, which can be obtained by contacting the Undergraduate Chemistry Society.
The careers section of the Canadian Society for Chemistry may be useful. The American Chemistry Society also provides extensive information on a broad range of chemistry careers at www.acs.org/content/acs/en/careers/college-to-career/chemistry-careers.html.