Our Alumni Award Winners
Beginning in 2017, the Department of Chemistry has solicited nominations for two UBC Chemistry alumni awards: the Alumni Award of Distinction Award and the Young Alumnus Award. Nominations are requested between September and October of each year and reviewed by the Alumni Awards Adjudication Committee in advance of our fall Alumni Event. Alumni Award winners are announced at our Fall Alumni event and the awards are presented at our Spring Alumni event.
All living UBC alumni are eligible. Posthumous nominations will not be considered.
Alumni Award of Distinction
This award recognizes an alumnus with an extended track-record of accomplishments that are of such excellence that they provide inspiration and leadership to students and other alumni. The recipient has shown significant leadership either in their professional career and/or community service.
Young Alumnus Award
This award recognizes a young alumnus whose accomplishments provide inspiration and leadership to students and other young alumni. The recipient has shown significant leadership either in their professional career and/or community service. To be eligible for this award, the nominee should be have received their BSc ≤ 15 years, their MSc ≤ 12 years, their PhD ≤ 10 years, or ≤ 5 years as a PDF (not including leaves).
UBC Alumni Builder Award
Created in 2017 as part of the 100th year of alumni UBC, the Alumni Builder Awards recognize a cross-section of alumni representing both campuses who have significantly contributed to the university and enriched the lives of others, and in doing so, have supported alumni UBC's vision of a global alumni community for an exceptional UBC and a better world. The recipient has made significant contributions to the university; demonstrated leadership in the areas of volunteerism, philanthropy, advocacy, or community service beyond the performance of the individual's normal duties or the exercise of the responsibilities of a profession to which that individual belongs; and in doing so, helped build stronger, more resilient UBC community through their contribution. The Department of Chemistry is proud to have two alumni members receive this award to date.
2022 Alumni Award Winners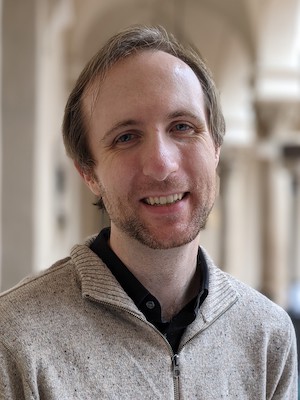 Dr. Julian West
, BSc '13
Young Alumnus Award
Dr. Alison Ewart
, PhD '07
Alumni Award of Distinction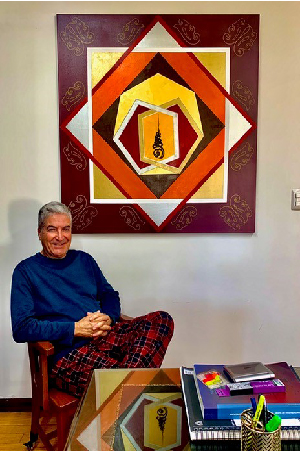 Dr. Miguel A. Romero
, PhD '90
Alumni Builder Award
Alumni Award of Distinction
Alison Ewart was appointed as the Dean for the Centre of Research and Innovation at Fanshawe College in London, Ontario in 2021.  In this role she oversees the applied research activities for the college, focusing on building partnerships with companies and organizations to support their research agendas and contribute to the economic development of the region, while simultaneously building research capacity within the college. Prior to coming to Fanshawe, Alison spent 13 years working at Mitacs, where she held numerous roles before becoming Vice-President, Programs. As Vice-President, she led a large team in the design, development, and implementation of Mitacs' suite of programs including two innovative postdoctoral fellowship programs, the Mitacs Elevate Program (2010) and the Mitacs Canadian Science Policy Fellowship (2016). Alison was a member of the Mitacs senior leadership team that grew the organization from 30 people to over 300 people during her tenure, resulting in access for thousands of graduate students and postdocs to research internships and fellowships with companies and non-profit organizations across Canada.  
Alison is passionate about the power of community and serves on the boards of a number of community organizations in southwestern Ontario, including the board of directors for the YMCA of Southwestern Ontario, and the Western Sarnia Lambton Research Park. She is a long-term board member for Habitat for Humanity, Sarnia/Lambton and was recently elected as the vice-chair of the board. Alison holds a BSc (Honours) degree from Queen's University and a PhD degree from the University of British Columbia, both in the field of Chemistry.  
Young Alumnus Award
Julian G. West is a Canadian-American chemist who firmly believes the greatest advances in science are made through supporting and empowering a diverse team of scholars. Julian received his BSc (Honours) in chemistry from UBC Vancouver with Dr. Glenn Sammis, his PhD as an NSF Graduate Research Fellow at Princeton with Dr. Erik Sorensen, and was an NIH and Resnick Postdoctoral Fellow at Caltech with Drs. Harry Gray and Brian Stoltz. Julian joined Rice University in July 2019 as an assistant professor of chemistry, where his group has been captivated by the possibilities of free radicals in catalysis with projects coming from exciting student ideas. Julian recognizes the importance of work-life balance and his group pursues a wide range of interests outside of lab. Personally, he likes to play music, run, and sometimes write magazine articles. Julian and his group have been recognized by awards including the NIH Maximizing Investigator's Research Award, the ACS PRF Doctoral New Investigator Award, a CPRIT Scholar in Cancer Research Award and being named on the 2021 Forbes 30 Under 30 – Science list. He is particularly proud of receiving the 2021 Rice Graduate Student Association Faculty Teaching and Mentoring Award.
Alumni Builder Award
Dr. Miguel A. Romero pursued studies in Chemistry at the National University of Mexico, obtaining BSci, and MSc degrees (I.H. Sanchez, UNAM). He further obtained a PhD degree in Organic Chemistry at the University of British Columbia in 1990. For a number of years, he worked as a postdoctoral fellow at University of Ottawa (A. Fallis, UO), and as research associate at the University of British Columbia and the Institute of Chemistry (UNAM) in Mexico City. He has published many research papers in leading journals in diverse fields of Chemistry such as Natural and Non-natural Product Synthesis, Energetic Materials Synthesis, and Synthetic Methodology. While working in industry, he developed new antimycotics, propellant formulations, and creation of new Molecularly Imprinted Polymers (MIPs) and adsorbents for mycotoxins (patent), among other developments. As an independent researcher he published in the field of Energetic Materials and worked in the development of new cosmetics and perfumes. During his career, he has received the Gabino Barreda Medal Award (UNAM, BSc, and MSc), the Izaak Walton Killam Memorial Pre-doctoral Fellowship (UBC), and the IWK Graduate Fellowship Award (UBC).
In 2019 and 2020, he established two awards in honor of his parents: Dr. Margarita B. Martinez del Sobral Chemistry Research Endowment & Dr. Miguel A. Romero Sanchez Memorial Graduate Fellowship for UBC Chemistry students.  Dr. Miguel A. Romero's advocacy and philanthropic contributions to the Department of Chemistry in the Faculty of Science has supported subsequent generations of aspiring chemists and research excellence.
Past Alumni Award Winners