Electronic Engineering Services
About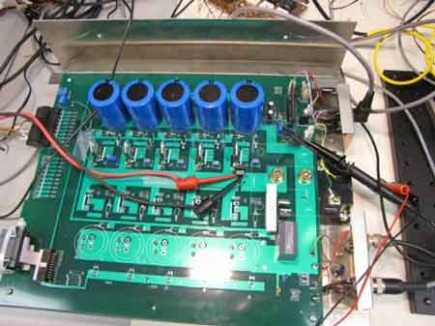 We develop and maintain the wide variety of electronic and electrical equipment used for Chemistry research and teaching. We are located in Chemistry D311.
Equipment design and maintenance capabilities include:
Mass Spectrometers – sector, quadropole, MALDI, ICP

NMR Spectrometers – 200MHz – 800 MHz, including probe tuning

Chromatographs, spectrophotometers,

X-Ray

Laser electronics

General lab equipment
We offer consultation services for system design, LabView implementation, vibration analysis, data acquisition, and other issues commonly encountered in the practice of Chemistry research. Students and researchers are encouraged to visit us to discuss how we can best help them to achieve their research and teaching objectives!
Contact
David Tonkin, Supervisor
Chemistry D311
Tel: (604) 822-3521
Fax (604) 822-3499
Email:
Our Members
David Tonkin, Supervisor
Engineering Technicians:
Gar Fisher
Francis Manalastas
Chris Manke
Benny Ng
Wesley Rusinoff