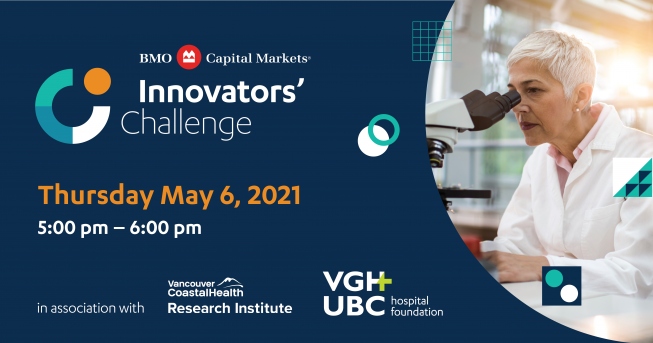 Solutions to health care's greatest challenges won't come from one idea or person. They'll come from a community of innovators and investors, using their time, talents and financial support to create change system-wide.
On May 6, the BMO Capital Markets Innovators' Challenge will showcase the latest medical innovations that will transform health care.
This free virtual event features Vancouver's all-star physicians and scientists —including UBC Chemistry's Dr. Dan Bizzotto and Dr. Glenn Sammis— who will pitch their revolutionary ideas to raise critical funds for innovative technologies and treatments designed to shape the future of health care. Join us live to vote for your favourite project.
Date: Thursday, May 6, 2021
Time: 5:00 pm –6:00 pm PDT
Learn more at VGH & UBC Hospital Foundation or register here.