At the CHEM 449 & RLE Reception, Takeo Iwase and Jared Litman received the Michael Fryzuk Prize for Excellence in Undergraduate Chemistry Research Award for their outstanding contributions towards undergraduate research in the department. 
Congratulations to both, we wish them all the best for their future endeavours.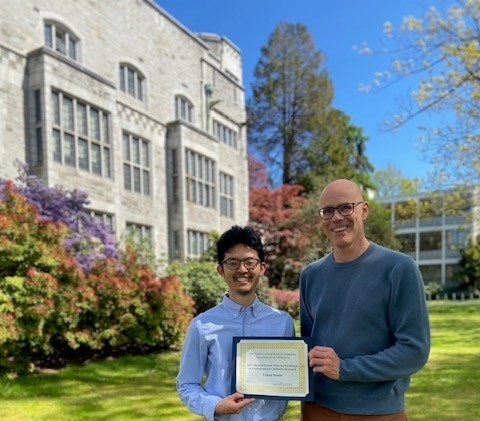 Undergraduate student Takeo Iwase receiving their award.